WELCOME TO WEST MORRIS CENTRAL HIGH SCHOOL BOYS' SOCCER PROGRAM!
The WMC Boys Soccer Parents' Club is a non-profit organization formed to promote and support the WMC Boys Soccer Program through proceeds from membership dues, fundraisers and volunteering.
Join WMC Boys Soccer Club!
The club is a parent-run volunteer organization that raises funds to cover the costs the school athletic budget does not, for items such as the kickoff dinner, uniforms, practice jerseys, tournaments, equipment and also supplements the cost of the end of season Banquet.
Registration
Payment can be made via PayPal. Dues are $100 for returning players and $135 for Freshmen which covers the cost of the game day polo shirt. Please complete by MM/DD/YY.
 Away game sandwich dinners are $__ for  the season ($_.__ per away game) for the season and includes a sandwich, bag of chips and a Gatorade or water.
Orders and payments are due by MM/DD/YY. Click link above to place order and payments can be made via PayPal.
Place your Spirit wear order!
2020 Record: 3-8-1 Overall
NJSIAA Tournament
First Round Win vs. Parsippany Hills 3-0
Quarterfinal Loss vs. Montville 1-3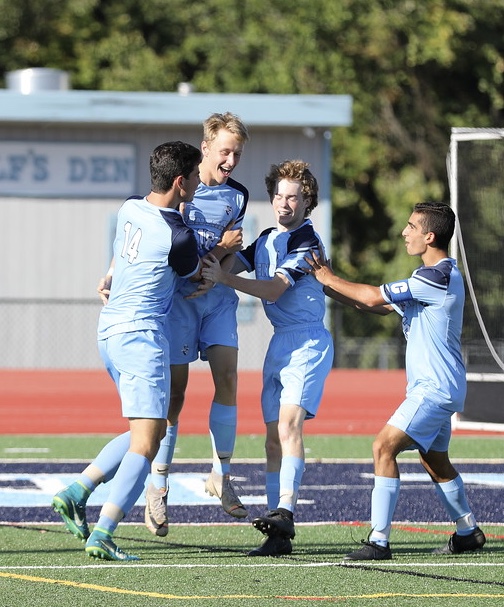 INDIVIDUAL AWARDS
2nd Team All County: Tommy DeGeyter & Tommy O'Keefe
All County Honorable Mention: Cameron Brown & Eric Lusskin
1st Team All Conference: Tommy DeGeyter & Tommy O'Keefe
2nd Team All Conference: Cameron Brown
All Conference Honorable Mention: Eric Lusskin